2023 online photos and descriptions: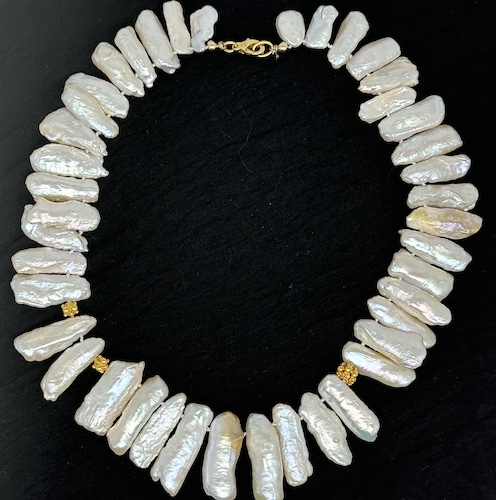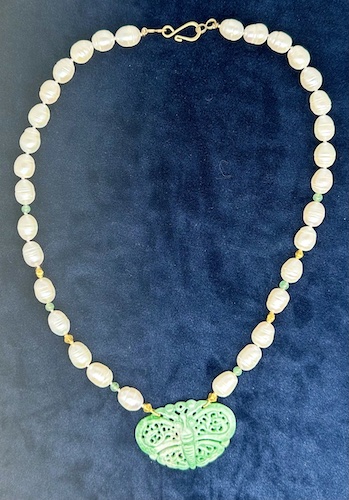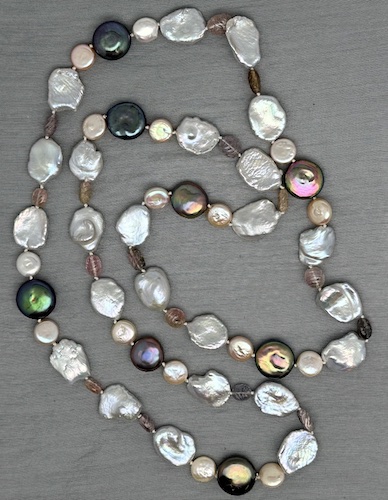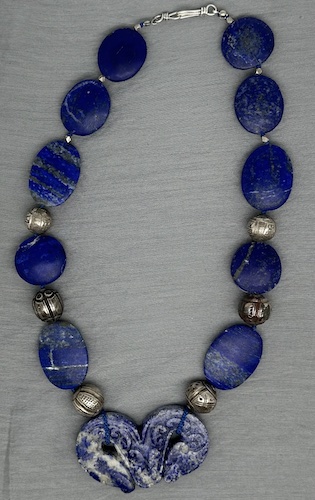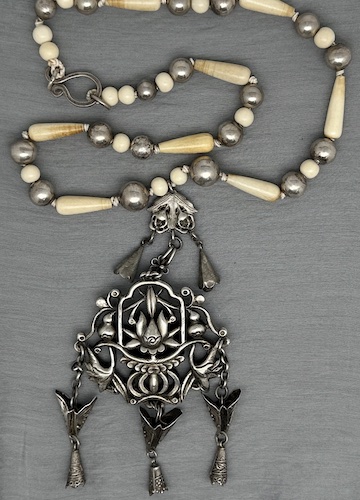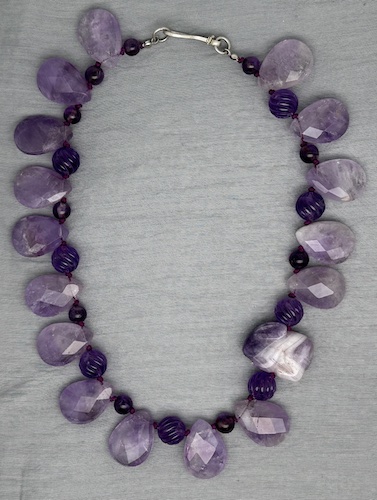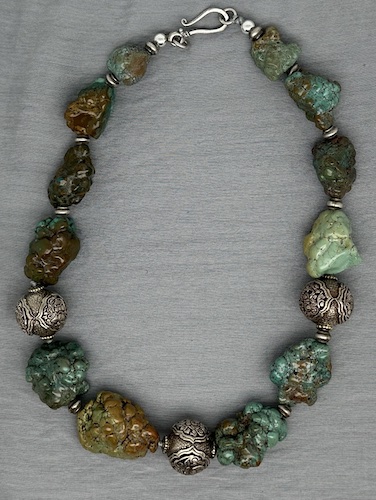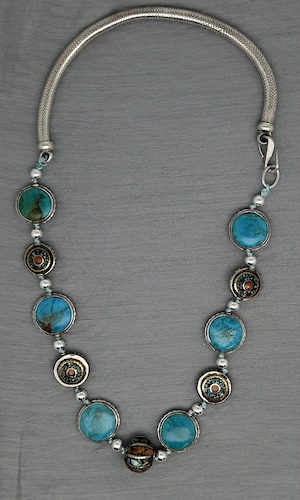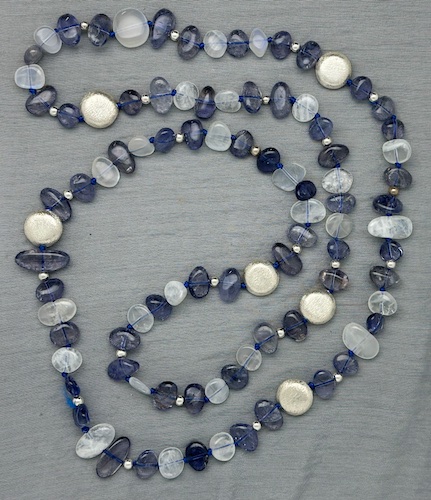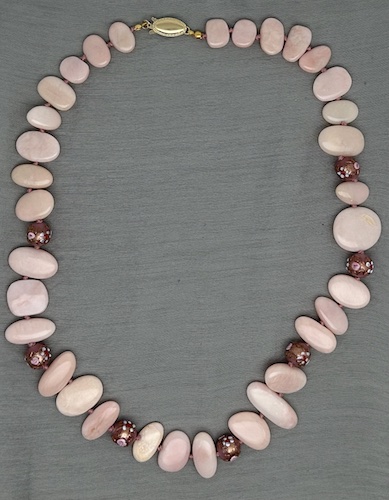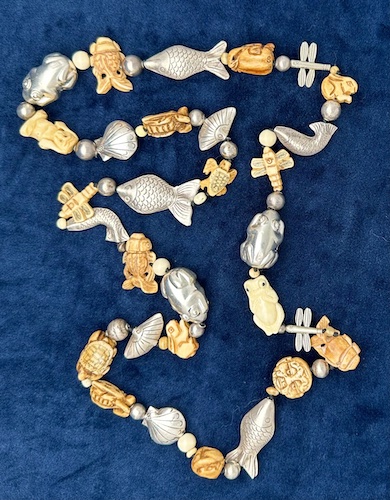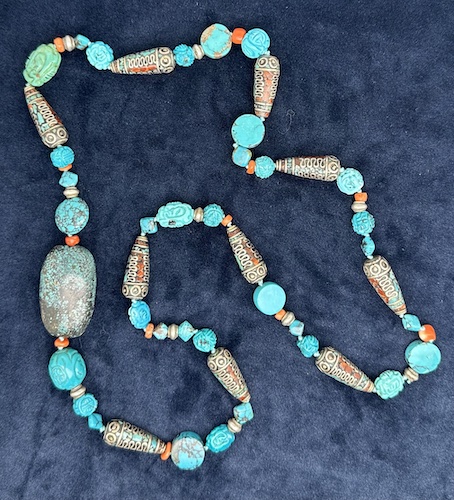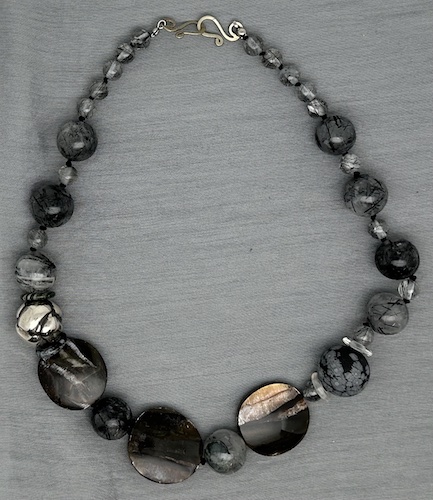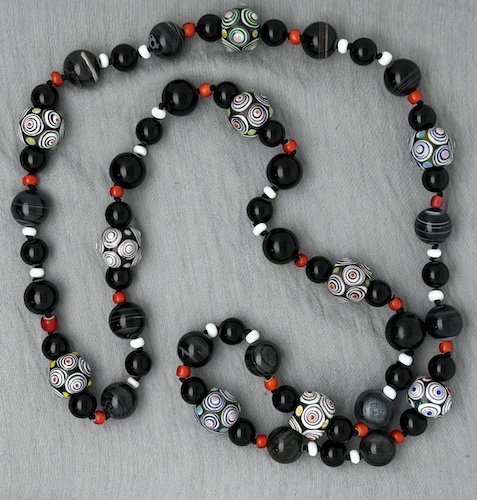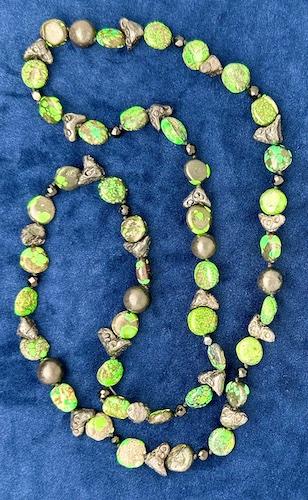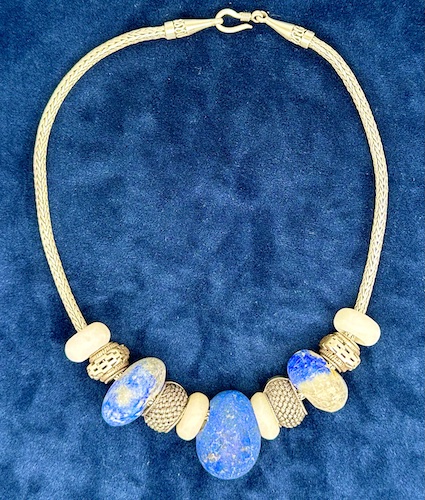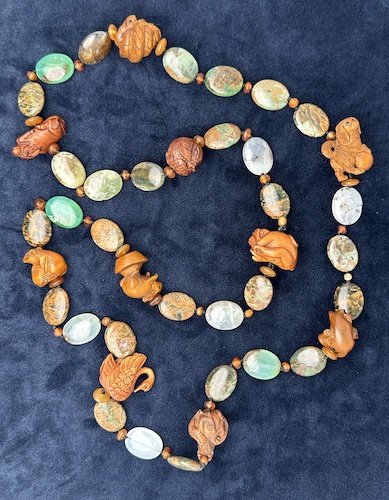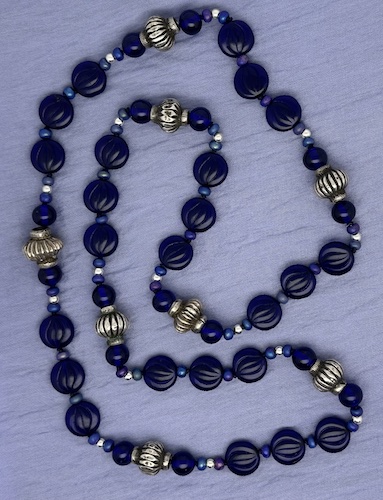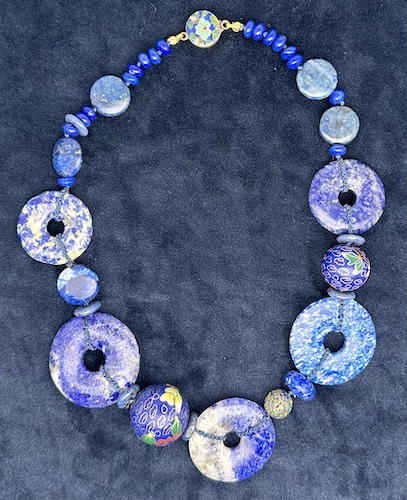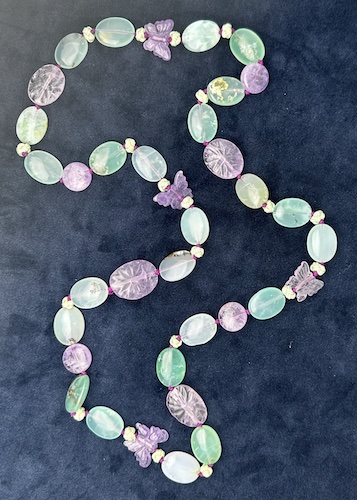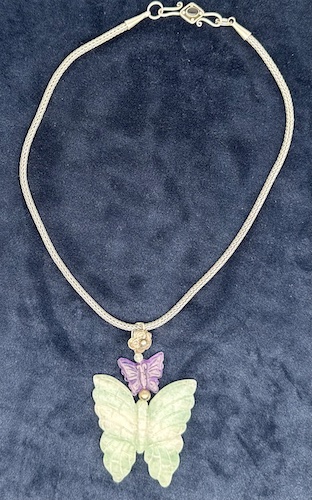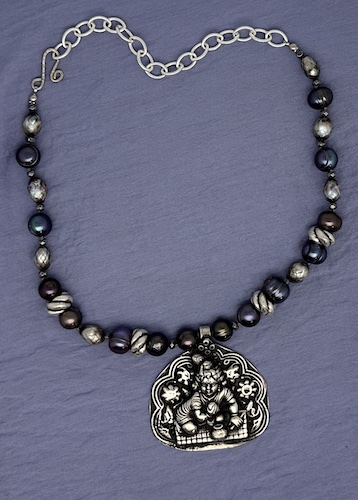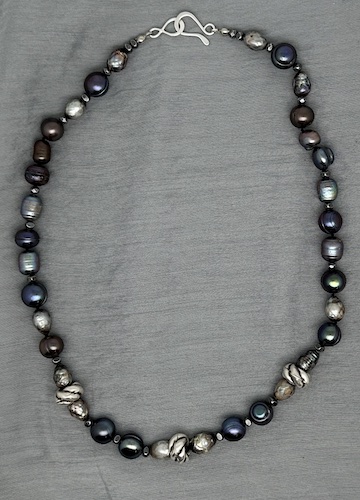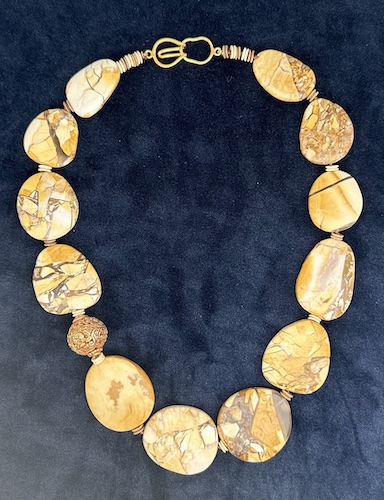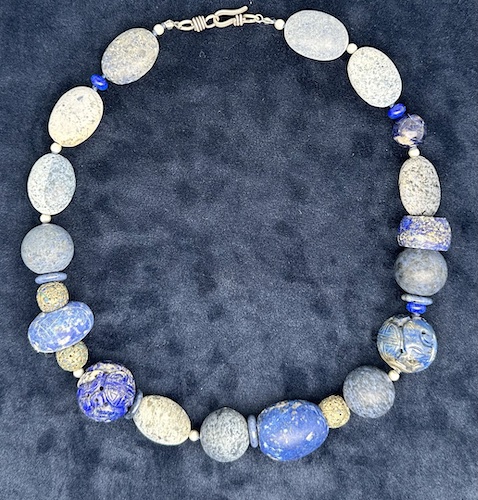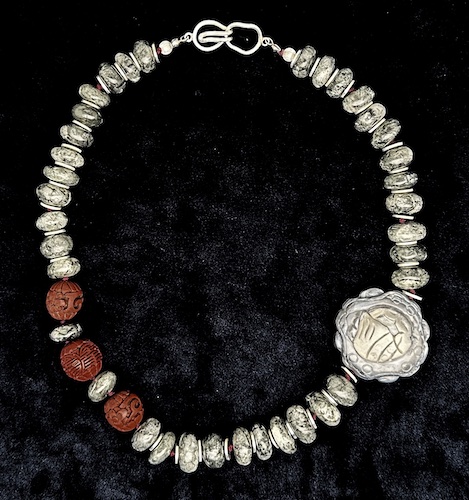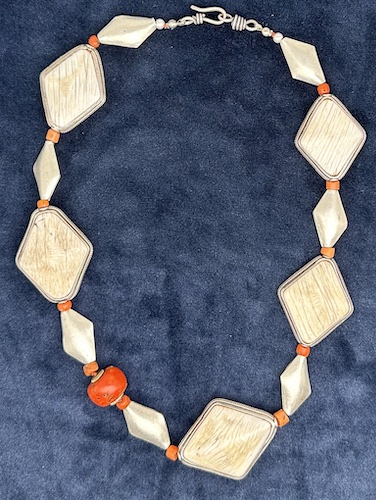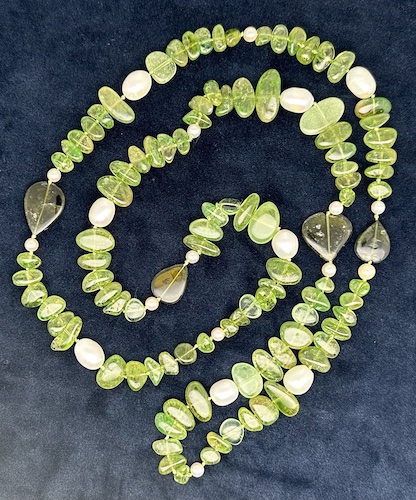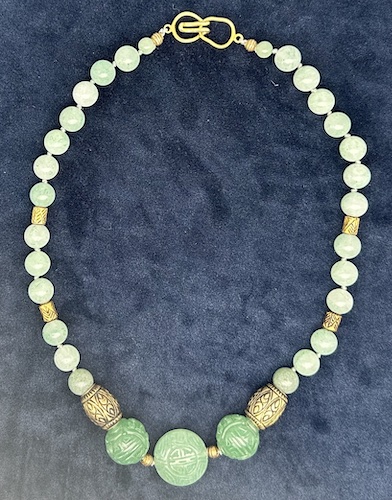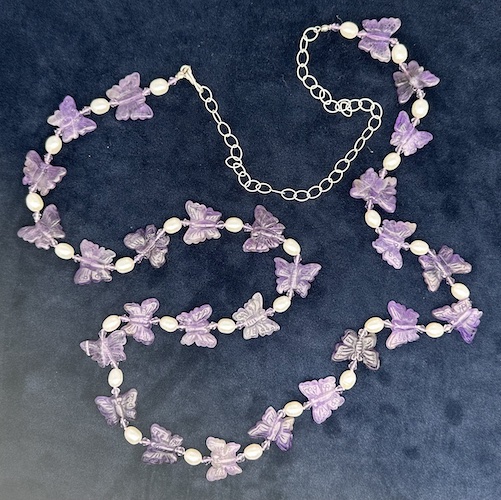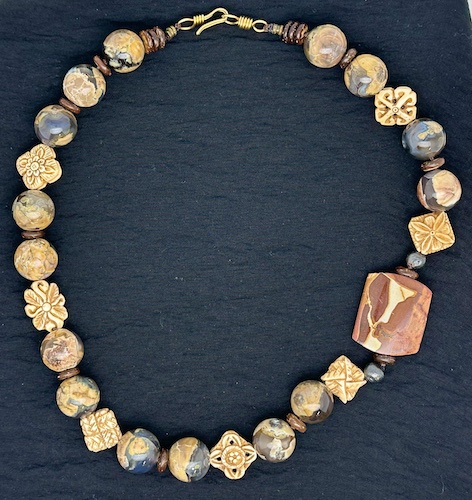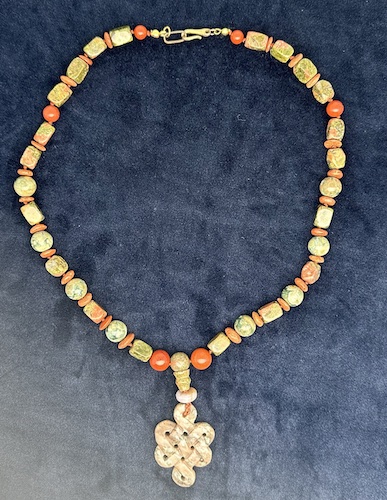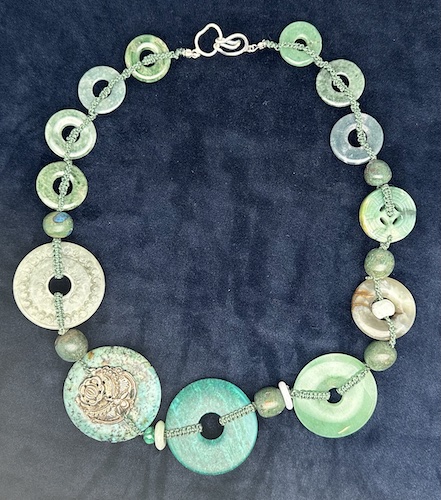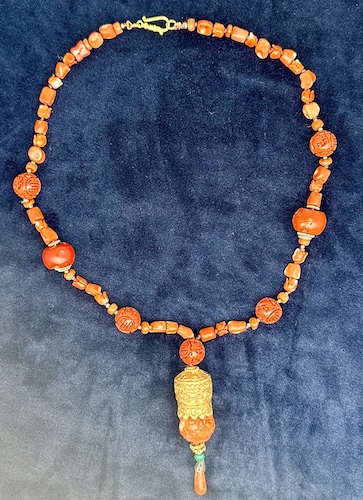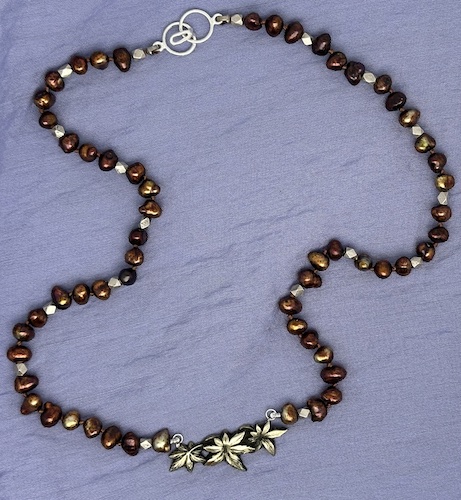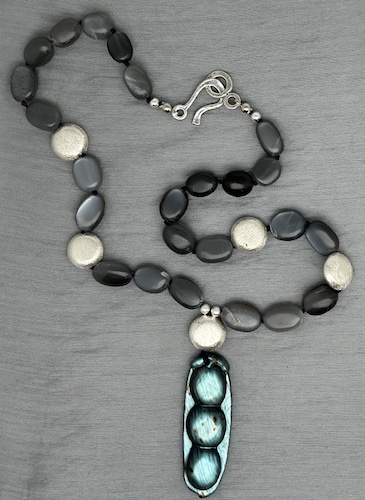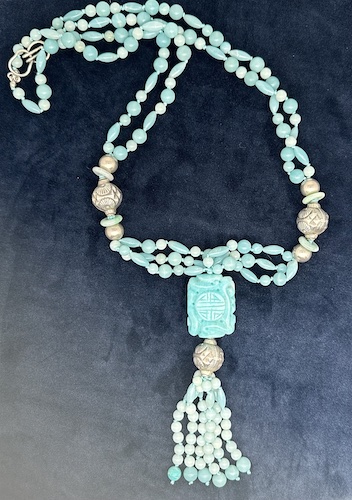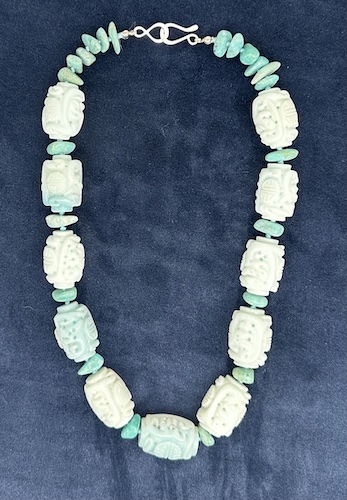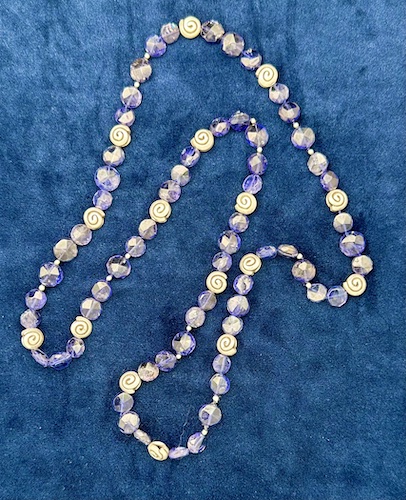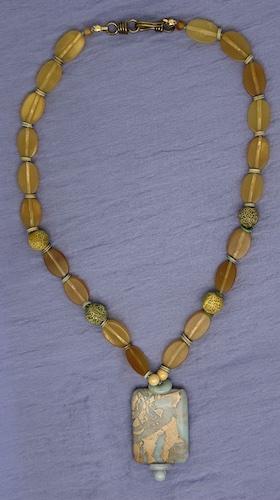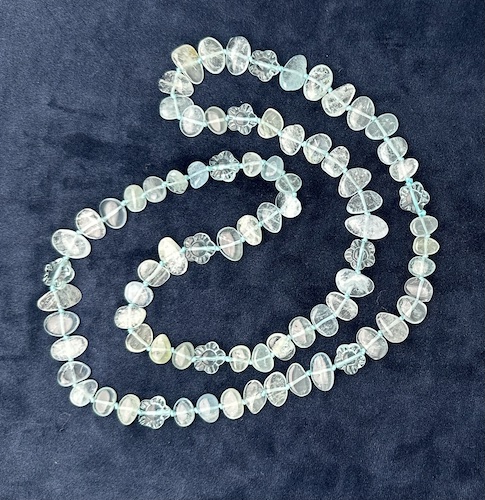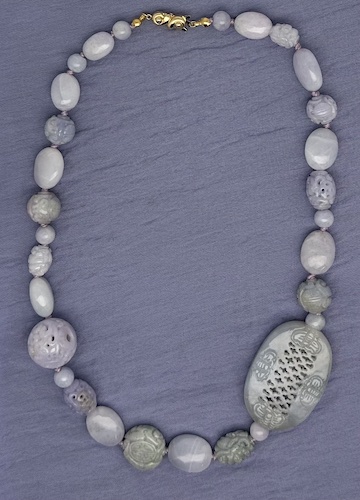 #2401 Fine pearls, 18K Gold beads and clasp. 16.5" $625
Judith Ubick has traveled the world to collect the rare and unique antiques that she has incorporated into this year's collection. Her one-of-a-kind necklaces, fashioned from a plethora of amazing finds, discovered on her travels include: antique Chinese artifacts of silver and jade, Afghan, Nepalese and Tibetan beads of Turquoise, Lapis, Agate and Serpentine and a unique assortment of both precious and semi-precious beads, some faceted, some hand carved, some set in sterling bezels, all specially chosen for this year's collection.
"Each of the pieces I have collected and incorporated into my own modern heirlooms has a network of people in its history and those people reveal themselves, in part, through their work. I share myself in the same spirit in each piece I create. My values, beliefs and humor; my sense of line, color, style and fantasy, are a part of all my work. I cherish the gifts they represent. During my travels this year, I discovered a glass bead maker in Murano, Italy that was encasing gold and silver leaf in his glass beads. The result was stunning and I brought some home to use in this year's collection. I hope you enjoy the pieces that incorporate these hand made beads - just another sample of the unlimited creative possibilities of the human race."